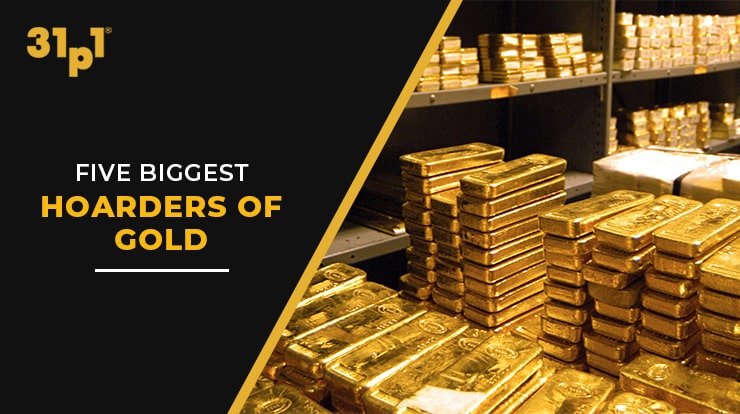 Countries hold gold to support their economies during unexpected economic lows and as a financial backup for any liquidity crisis they may face. The top five hoarders of gold include the US, Germany, the IMF, Italy, and France.

Purchasing gold is easier, and much safer, now, with the internet. In order to invest in gold online in USA, the best way to go is by contacting reputed dealers or online stores. You can be rest assured that they will secure your gold in a vault, and it will cost you significantly less than if you were to make your purchases from a brick-and-mortar store. Gold has been traded as a commodity for years. Used as a medium of exchange for many years, it has become the ideal store of value for many central banks. With 2020 hauling its way through time, bringing financial markets and economies to their lowest, banks ought to keep a watch for what is on the rise.
CENTRAL BANKS
Central banks mostly purchase gold and other metals to avoid currency risks, hence mitigating and hedging for future losses. As individuals hold gold assets on their portfolios to hedge for risks in times of economic lows, central banks are also affected in times of slums. They have to maintain a particular hedge to prevent severe losses and damage. Moreover, central banks hold gold because of its highly liquid property. As gold can easily be exchanged for fiat money, central banks hold onto gold as a reliable resource. The liquidity of gold also enables banks to maintain their balance sheets, preventing them from balance-sheet risks.
US FEDERAL RESERVE
The US Federal Reserve holds the most significant amount of gold – 8,133.5 tons, as of May 2020. This itself makes up 78.3% of its reserves.
At 8,133.46 tons in July 2017, the US Fed held the same amount till January 2018, increasing to 8,134 tons in early 2018 and then falling back to its previous holding amount by the end of the year 2018. The graph below shows a clear picture of its growth in gold holdings.

GERMANY
Germany is another large hoarder of gold, following close behind the Fed at 3,362.3 tons, or 74.3% of its reserves, compared with 2% for China and 6% for Switzerland. Battered by the second World War, Germany did not have a single gram of gold to its name. The country built up its reserves by administering payment surpluses and delivering gold for these surpluses as guided by the Bretton Woods agreement, regulating global foreign exchange, and the European Payments Union. The executive board member Carl-Ludwig Thiele, at Bundesbank, boasts that Germany holds 1.8% of the world's gold.

INTERNATIONAL MONETARY FUND
The IMF holds gold as a form of protection. The commodity is useful in maintaining financial dependability and also helps meeting unanticipated emergencies. It is known to hold 2,814 tons of gold at designated depositories. The IMF attained its gold holdings through four different channels. In 1944, when the IMF was founded, it was agreed upon that 25% of initial quota subscriptions and following quota increases would be paid in gold. All interest payments on member countries' use of credit would be paid in gold. Moreover, a country demanding another country's currency could get supply by selling gold to the IMF. Countries could also repay the IMF, gold for credit taken.

ITALY AND FRANCE
Italy and France hold significant amounts of gold, too, after the IMF. Italy's 2,451.8 tons of gold makes for 69.5% of its reserves, while France, not far behind, holds a total of 2,436 tons making for 69.5% of its holdings. Italy and France, sure, come in the top three countries hoarding massive amounts of gold.