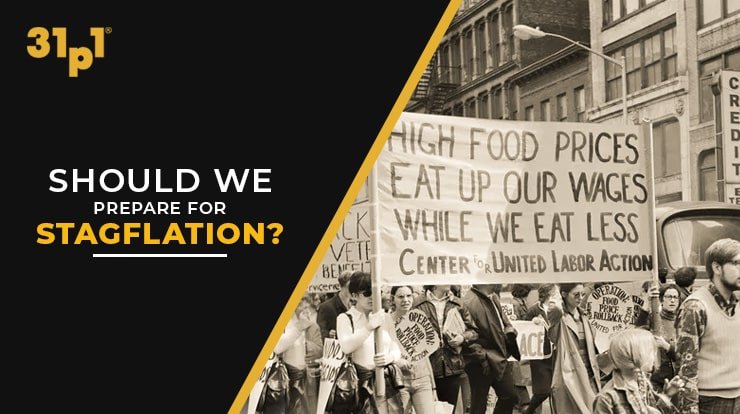 For an economy to experience slow or no growth is one thing, and for it to live in inflation is another. But it seems like our global economy should start preparing for the worst of both worlds – stagflation. In economics, stagflation or recession-inflation is described as a period where the inflation rate remains high with a slow economic growth rate accompanied by a steadily high unemployment rate. The intense combination of increasing global uncertainty, the uptick in coronavirus cases, changing government policies, and fluctuating markets, elicit an oncoming of acute stagflation. As we witness a shrinking in the economy with a slowdown in sales, disappearing jobs, a significant cash crunch, and diminished profits, we can be assured that we are on the path to experiencing critical stagflation in the near future.
The period of the 1970s is known for severe stagflation. Recession and inflation, accompanied by unemployment and high oil prices, characterized the era of the 1970s. Rising crude oil prices led to an increase in the rate of inflation. The price per barrel of crude oil surpassed the $100 mark, in November 1979, and peaked at $125, in April 1980 – an amount that would not be exceeded for the next twenty-eight years. According to U.S. historical standards, these exorbitant crude oil prices resulted in a staggeringly high, cost-push inflation rate of 13.5% in 1980. As the U.S. economy battled with a recession during the periods December 1969 to November 1970, and November 1973 to March 1975, unemployment was high and growth deficient.
Many investors trusted the dollar to get them through the troubled times of the 1970s, but they quickly realized that the dollar's purchasing power was falling. Anxious investors soon pulled out of banks and failing currencies, and moved into the precious metals market, investing in the haven asset – gold. Such an outcome is dreaded. We do not wish to be stuck in such liquidity or inflationary crisis. And, therefore, we should take to investing in gold now. Your best gold investment depends on your savings, budget, and cash flows. You could invest in gold bullions or bars or even coins.
Noah Smith, a Bloomberg columnist, writes about the growing prospects of stagflation, "If the U.S. goes from rich, world-straddling colossus to floundering dysfunctional developing nation in just a few decades, it will be one of the most spectacular instances of civilizational decline in world history." It is indeed, right! Prepare yourself now, without delay, before stagflation brings the global economy down.