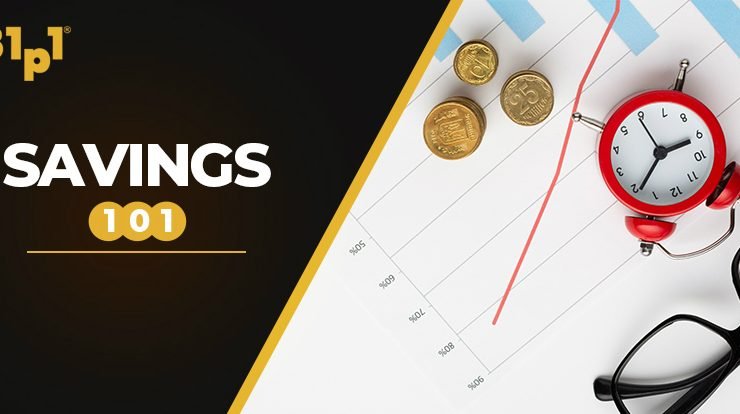 The path to financial independence requires focus and commitment
When it comes to financial freedom, who doesn't like it? But do you know what it takes to getting there? Even though the details of each individual's finances are different, one thing's for certain; every single person is striving to become financially stable. The only way to achieving is to know the right way to save money. It is surely going to be more difficult than eating in every day, but consistent efforts is all you need to get started.
Basics
To figure out how much you can save, you've got to take a good look at your income and expenses. If you don't have one already, now is the time to come up with a budget. Don't worry, creating one doesn't have to be complex. For a quick-and-easy starting point, try the 50/30/20 plan.
How detailed you get with your budget is entirely up to you. But no matter what budgeting method you follow, the point is to know what's coming in, what's going out, and what's left over.
Define your money goals
If you're like most people, you have a lot of things you want to save for. It's easier to achieve your savings goals if you divide them into short-, mid-, and long-term money goals and find ways to visualize them.
Your short-term goals are things you're working toward for the next year or so. Those might include gifts for the holiday season, an anniversary weekend getaway, or a new mountain bike.
Think of your mid-term goals as the expenses that land within a 10-year window. Things like making a down payment on a home or car, fully furnishing a room, or turning your backyard into an entertaining oasis are common mid-range goals.
For most people, long-term goals typically include the big one: retirement. But you may have other long-term things you're saving up for, too, like a vacation home or starting a business.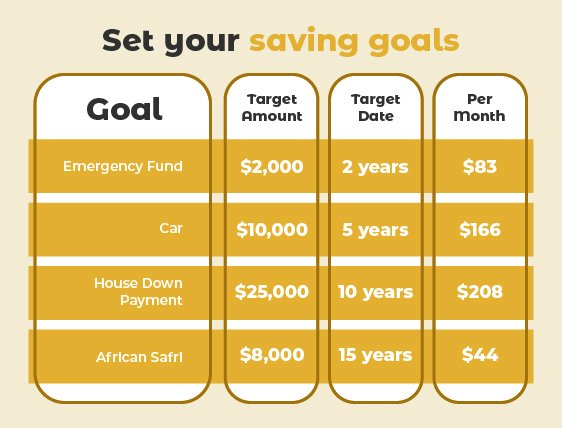 Saving Essentials
You might need to adjust your saving goals according to how much you can afford to save. But two things you should not kick down the road that is an emergency fund and retirement savings.
Emergency savings
A healthy emergency fund can fill in unexpected expenses, job loss, car repair, broken bone, you name it, from causing a financial disaster. Experts suggest having enough savings set aside to cover three to six months of necessary expenses.
This handy emergency fund calculator can help you visualize a target amount to save.
Retirement savings
Retirement may seem a ways away, but there's a reason every older person you've ever met has told you that time flies. So take advantage of the time-value of money and the magic of gold savings account to get the most from your retirement savings.
Many experts recommend you put 10% of your income aside for retirement. Of course, your goal amount will vary according to your expected lifestyle and tax bracket, among other factors.
Put your money where it matters
If you're putting in all that energy into saving money, you want to be sure to put it where it'll gain maximum benefits. 31p1's gold savings account is an assurance of your money being in a safe place. Gold being considered as a 'safe haven' against the economic crisis, this is best time to save gold or start to buy gold online. With the right mindset and 31p1's assistance, spending habits will be turned into saving habits.