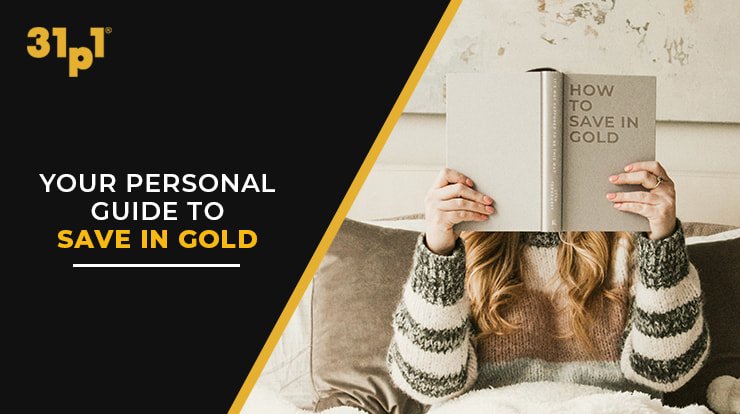 Apart from its power to enhance the performance of an investor's portfolio, gold is equally valued amongst savers for its intrinsic value as its worth never turns zero, and a person can liquidate it anytime or take a loan against it. According to the World Gold Council ;
The annual volume of gold bought by investors has increased by at least 235% over the last three decades.
The surge in demand indicates that a lot of investors are hoarding gold to fight against any financial risk in the long run. We know that with the increasing rate of inflation annually, gold prices are only going to go up within the next few years, despite the price fluctuations caused by the market demand and supply.
Saving in gold helps you accumulate your gold over time ensuing in the everlasting rise in your wealth. With the facts stated, it is only wise to save in gold now.
WHY SHOULD YOU OPEN A GOLD SAVINGS ACCOUNT?
Gold savings account works just like Bank Recurring Deposits (RD). You are supposed to pay a fixed amount over a tenure to the lender or a bank where you've opened your savings account. The amount is accumulated over the year, which is paid along with interest generated over the amount. You can then use the total amount (principal + interest) to buy gold.
You can earn more by accumulating gold over time that can metaphorically be said to convert your penny into a dollar each time you reinvest your money in buying the gold online. With the increasing amount and accruing interest, opening a gold savings account seems to be the best way to invest in gold for any gold investor.
POSSIBLE REASONS FOR SAVING IN GOLD
1. AS AN INVESTMENT
If you're looking to earn money on your asset, gold is the best choice for you. For a higher ROI, you can accumulate gold over time and can get a return from its increased price in the future.
2. FOR FINANCIAL EMERGENCIES
It is a high chance that a person may face financial distress in his/her life, as the world is an eventful place full of uncertainties. An individual must prepare for such events proactively and have a savings plan in mind. Gold can be the best asset to invest in as it doesn't lose its value compared to fiat money.
3. FOR RETIREMENT
If you start saving in gold now, you'll not need to worry about your retirement in the future. Gold provides the best hedge against inflation and retains its value in times of economic turmoil.
4. TO COVER YOUR EXPENSES
Expenses like utility bills, rent, janitorial services, or house maintenance can become overbearing for an individual, especially when you live in a rented apartment. The liquidity of gold can help you to encash its value and pay for such major living expenses.
5. FOR EDUCATIONAL PURPOSES
One might be aware that higher education can increase your career prospects, and it can be considered an investment for your future. Tuition Fee in the USA can be overbearing, so it is wise to invest in gold to cover such educational expenses.
GOLD SAVINGS ACCOUNT AT 31p1
31p1 gives you the option to open an online gold savings account without any hassle. A gold bullion account at 31p1 offers you with the best gold schemes for you to choose from which are designed in a way to benefit our customer. A flexible payment method, offering the market-competitive return on your gold investment, an online gold account tracking option to be mindful of your investment in gold all the time, with exceptional customer service is what we thrive on delivering at 31p1. So, when are you planning to open your gold bullion account?